In August 1952, the same month the Company celebrated its 1st anniversary, the Trio Hearing Aid received an award from the Ministry of Health and Welfare. After this, sales of hearing aids took a favorable turn and retail outlets were expanded throughout Japan.
RM-150 polygraph
In 1954, Doctor Ogino went to America in 1954 to attend the 17th International Opthalmology Congress and present the opthalmodynamometer. This was the first Nihon Kohden product introduced in the US.

Nihon Kohden added employees and expanded its medical electronic equipment market with production and sales of hearing aids. For the first 5 years, sales doubled every year and in 1956 the company earned its first gross profit. In that year, Yoshio Ogino assumed the position of president of the company.

In 1956, the Japanese economy entered a period of high growth and Nihon Kohden entered a period of developing innovative technology. Development and bringing to market new products also entered full swing. In 1956, Nihon Kohden developed the MM-21A electromyograph and the next year developed a ground-breaking portable, single channel, heat-writing electrocardiograph, the MC-2H. That was followed by the ME-91D electroencephalograph in 1959 and the RM-150 multi-channel polygraph system in 1960.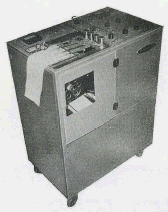 Nihon Kohden invented and patented the world's first electrical cerebral artery pressure meter in 1951 (the MOB-1). The next year, an improved and completely AC powered model, the MOC-1C, was developed. This was especially valuable in diagnosis and surgery in ophthalmology and internal medicine.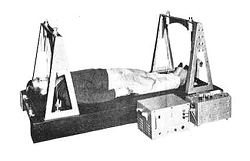 This was Japan's first ballistocardiograph. It measures the volume of blood passing through the heart and the force of cardiac contraction by measuring the body's recoil as blood is ejected from the ventricles in each heartbeat.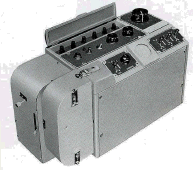 This was the world's first ECG with electronic recording. The paper passed directly over a fiberplate vacuum tube. In addition to standard ECG, it could also do realtime recording of UCG (ultrasound) and echocardiogram.
These were Japan's first non-fading, two trace oscilloscopes.

This was Japan's first electromagnetic blood flowmeter.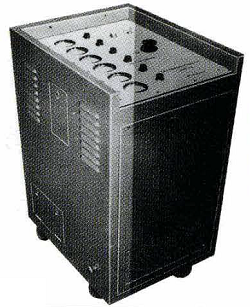 This was Japan's first EEG analyzer.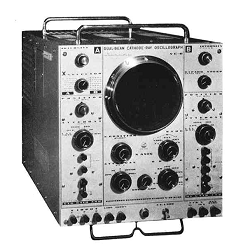 This was Japan's first all-purpose oscilloscope with plug-in amps and 2 beam CRT.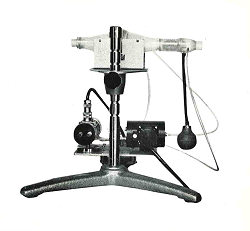 This was Japan's first pneumotachograph. It records the velocity of respired air. The MFP-1 could be incorporated into a polygraph system.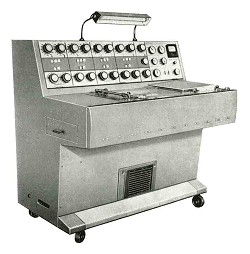 This was Japan's first 9 channel EEG. The 9th channel could record ECG to aid in more accurate diagnosis.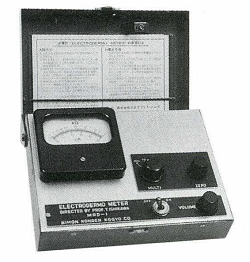 This was Japan's first dermometer. It measures the electrical resistance of the skin.