Delivering High Quality and Safety to Medical Facilities in Japan and Around the World
Technology for recording internal information (vital sign data) that is not visible to the eye, and supporting diagnosis and treatment in a wide variety of medical facilities, Nihon Kohden's products are medical equipment that are involved in saving patients' lives.
That is why we are strongly invested in "High Quality" and "High Safety" , and ever since our foundation, we have worked diligently to build up the framework for high quality.
Manufacturers of medical equipment, for various reasons, are increasingly involving outside subcontractors in the process of manufacturing medical equipment, particularly in the production stage.

However, Nihon Kohden handles all stages of manufacturing the main unit and sensors ourselves, from planning and development to production.
That is because "Medical Equipment" is responsible for saving patients' lives.
Conducting all important processes in house, allows us to establish a unified quality management system. That is our devotion to high quality manufacturing.

Also, manufacturing the sensors as well as the products in house allows us to create patient friendly sensors and parameters that are medically useful.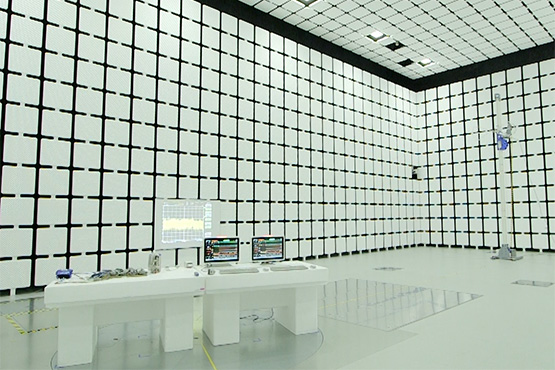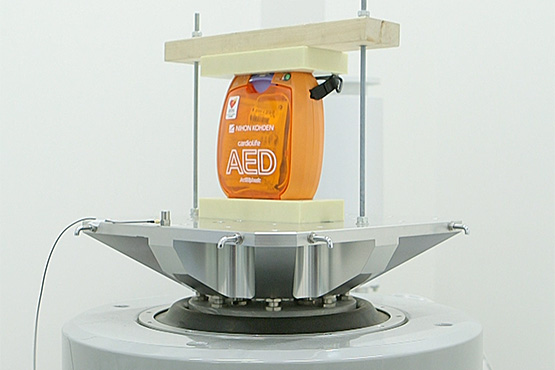 To facilitate smoother development, we established our own internal testing facility to support Nihon Kohden's technical capabilities and quality.
In addition, the production facilities are closely involved in development from the outset, to ensure high quality production. We also perform quality control of reagents in house to ensure stable and accurate measurement results.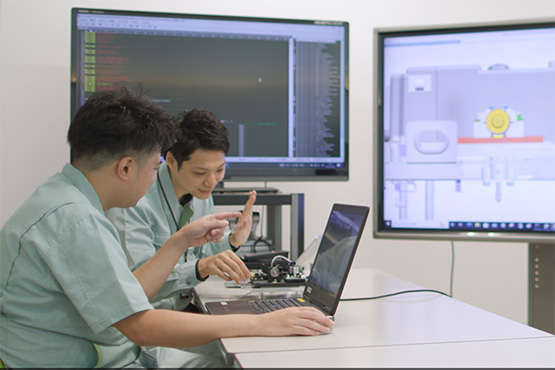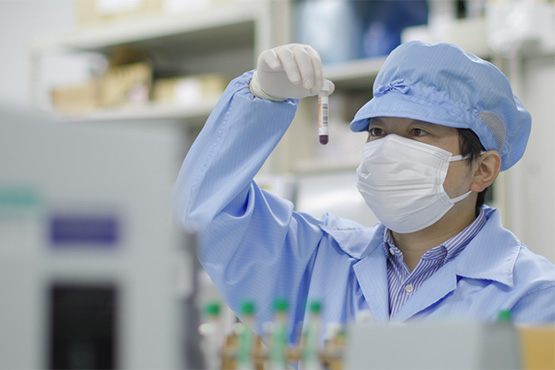 The printed circuit boards that control the circuitry of medical equipment are one of the critical components that determine the functionality, performance and quality of the product.

At Nihon Kohden, we manufacture most of the printed circuit boards ourselves. On each printed circuit board, precision components must be rapidly mounted on the board at anywhere from several dozen to several thousand points. Specialized components that cannot be attached by the mounting machines are soldered by hand by specially certified assemblers.
The fusion of cutting edge facilities and the technical skills of highly trained workers enables high quality manufacture with a low defect rate.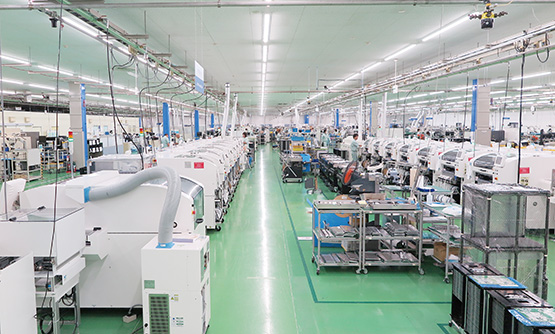 Manufacturing high quality printed circuit boards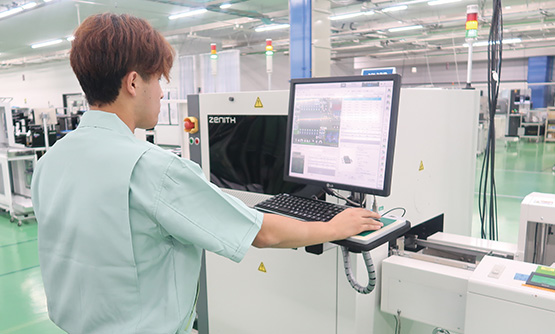 Inspecting the soldering [3D visual inspection system]
In order to achieve the high reliability required for medical equipment, we established a thorough quality control system, setting up 5 checkpoints for quality inspection in the manufacturing process. Defective components detected at every step of the manufacturing process are returned to the previous stage and improvements are immediately made to prevent recurrence.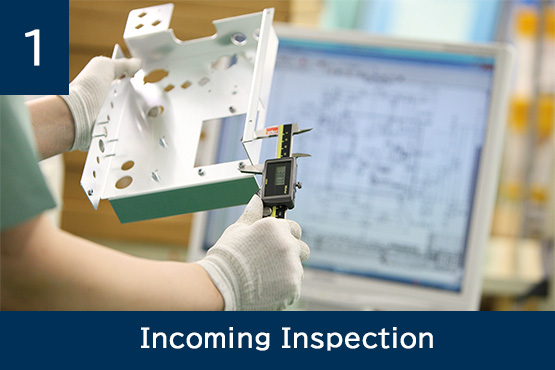 All product parts receive an incoming inspection for safety, function and performance.
PCB soldering and performance inspection includes an expert visual inspection using 3D imaging and jig testing.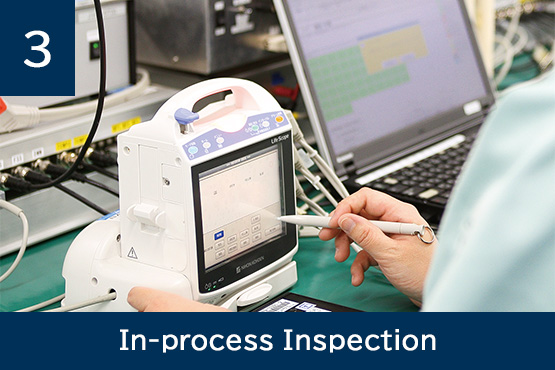 The operation of the assembled product is checked. The product software and language data are installed and the product is inspected on a test jig.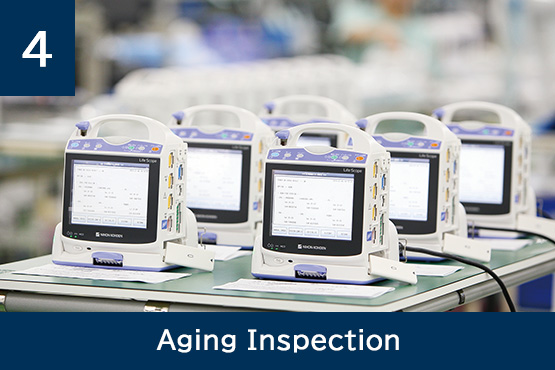 All electrical products undergo an accelerated aging test in order to eliminate any initial defects.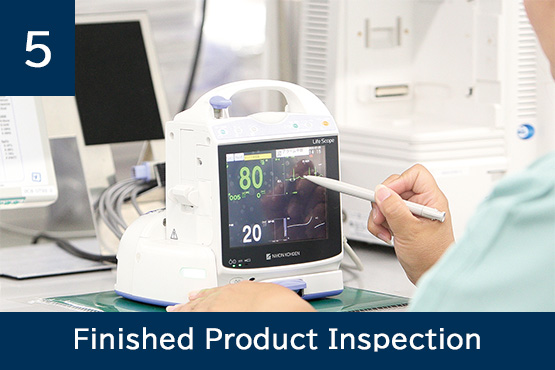 Finished product inspection includes a complete quality, performance and electrical safety check.
The equipment produced at the mother factory "MIRAI" is delivered to medical facilities around the world.
Only the most thorough inspection can produce the rigorous quality of the products we deliver to the customer .
This spirit that has been instilled in MIRAI is passed on to our other facilities around the world, so we can stand shoulder to should with medical professionals fighting disease around the world.